FungAI
Smart biomining for a greener economy
A truly scalable & nature-friendly solution
 Our Vision
Regenerative

|

Smart

 | 

Efficient
Our vision is to lead the charge towards a more sustainable future by revolutionizing the recovery of strategic metals through the power of fungi and AI-enabled systems. Our startup aims to change the status quo by providing an IoT-enabled in-situ biomining solution, which is scalable, economical and environmentally friendly. 
Through the use of cutting-edge smart systems and proprietary technology, we strive to develop a robust fungal bioleaching process which is self-regulating. Our mission is to make strategic metal recovery and biomass synthesis accessible to a wider range of small and medium-sized enterprises, providing a people-centric solution that truly fosters social regeneration.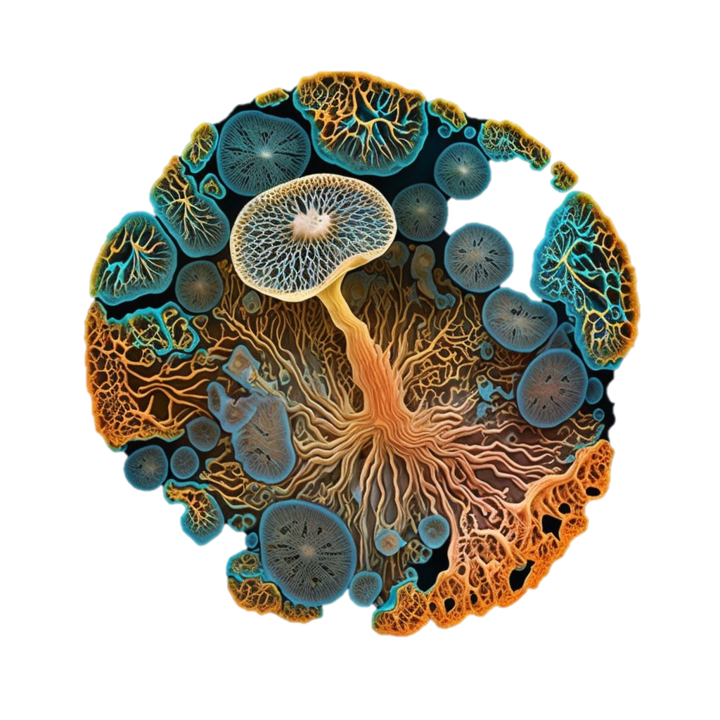 Our Philosophy
"Design, if it is to be ecologically responsible and socially responsive, must be revolutionary and radical."
V. Papanek (Design for the Real World: Human Ecology and Social Change)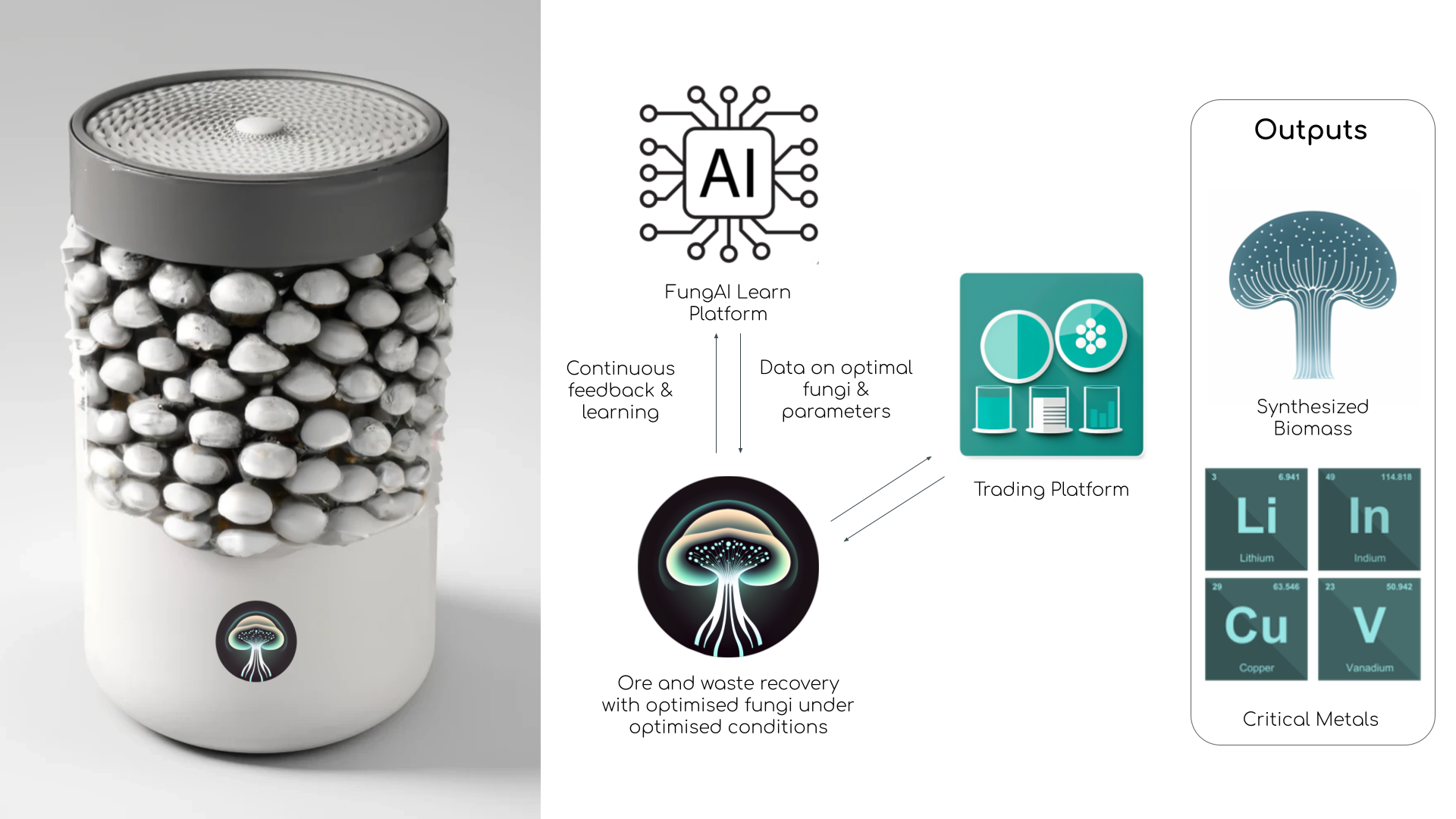 More roles to follow soon – stay tuned and follow our growing team!
Socially &
Ecologically
Responsible
Economical for Low-Grade Deposits
Our tandem process solution can mitigate risks against metal price volatility and ensures long-term profitability.
Low-Energy Process for Truly "Green Metals"
Passive design principles ensures our embodied energy remains low, which can reduce the embodied energy of critical metal-derived products e.g. batteries.
Community Engagement
Our solution is congruent with empowering local communities and ecological stewardship.
Smart Biomining
Internet-of-Things (IoT) enabled and Industry 4.0 primed, which is self-regulating and ensures future readiness.
Recycling Waste & Bioremediation
Cost-Effective Waste Recovery
Our solution is scalable to both small-scale municipal operations and larger centralized Recycling Centers.
Primed for Mixed Waste
Fully scalable to mixed waste environments, with metal-specific sequential chambers.
Biomass Conversion
Potential to synthesize mycorzhidal fungi into high-value by-products.
Technology Integrator
Our trading platform ensures that high-value metal products are reintegrated into the circular product economy. For example, pharmaceutical firms can readily source Indium for medical imaging technologies.
Current Phase: Establishing Industrial Partnerships
Progress Update
We are currently in the process of establishing cooperation agreements with key institutions and industrial stakeholders. This would include academic and industrial partners within the following market segments:
Academic
Scalability trials for metal extraction efficiency
Biomass synthesis trials
Sustainable agriculture institutions
Industrial
Primary ore mining
E-waste recycling
Bioremediation
If you are interested in being part of this journey, please feel free to get in touch.